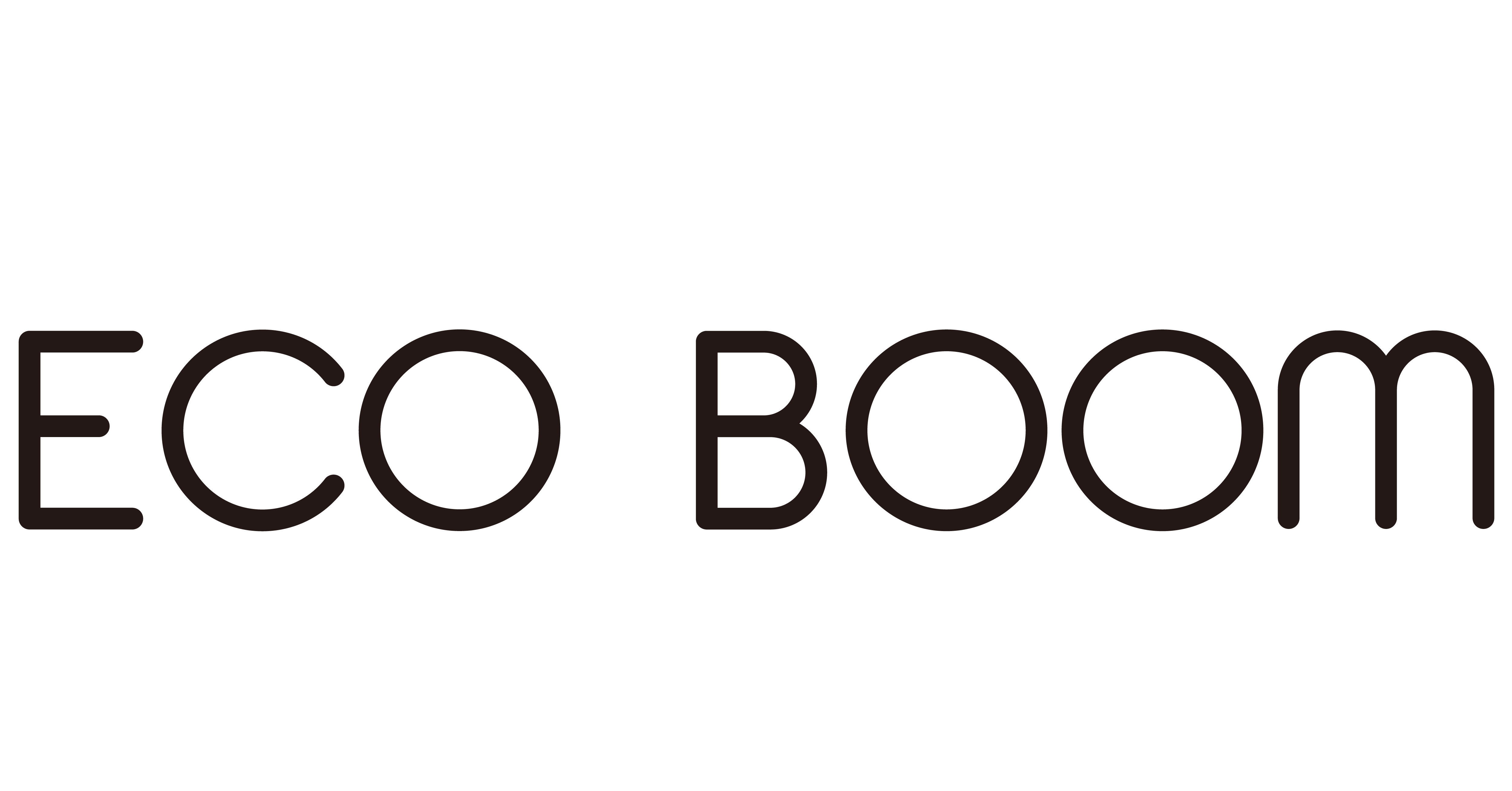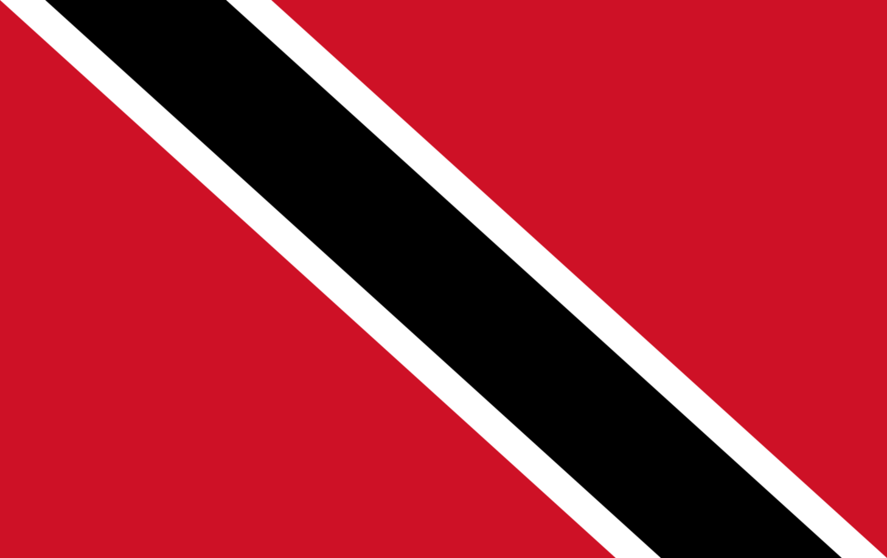 Welcome Vonetta Grant from Republic of Trinidad and Tobago to join ECO BOOM family as our 39th global partners!
Thanks to Vonetta for bringing ECO BOOM to this beautiful and rich South American country and sharing healthy and sustainable lifestyle with more people.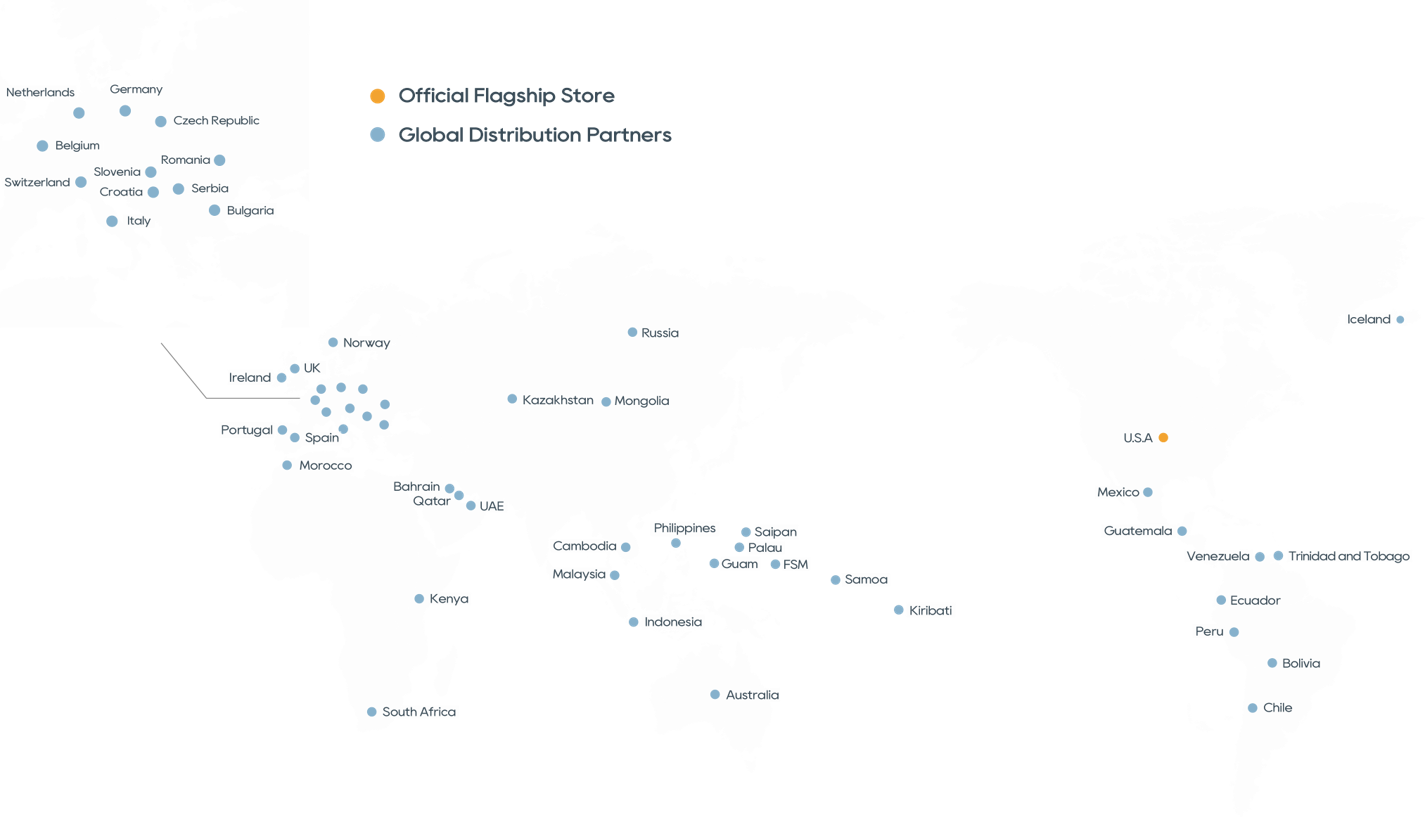 With the joining of Vonetta Grant, ECO BOOM now has
landed in 45 countries and regions around the world.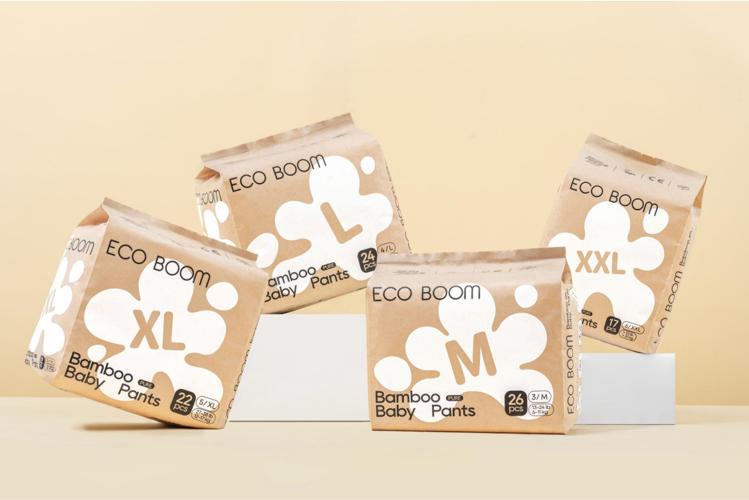 We launched ECO BOOM bamboo baby pantsPURE in March.
It's the first product in the PURE series of our brand's signature product line. It keeps the highest quality of baby pants with brand new packaging.
Big Pack Upgraded To Small Pack
The small pack is more convenient to display on the shelf, and disassembled diapers can also be used in the shortest time to ensure the best performance of this product.
PE Plastic Bag Upgraded To Kraft Paper Bag
We have updated individual packaging material. Compared with the original PE bag, kraft paper bag can minimize the use of plastic in packaging.
Color Printing Upgraded To Plain Color Printing
It not only can reduce the use of ink, but also can minimize impact on our environment. And it's also more in line with the "less is more" lifestyle advocated by ECO BOOM.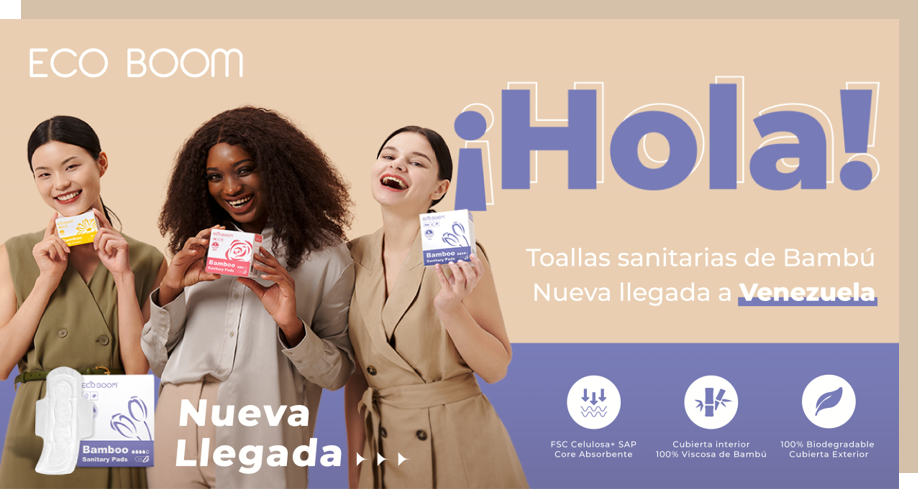 This month, ECO BOOM bamboo sanitary pads officially launched  in Chile and Venezuela.
To provide more females with healthy, comfortable and eco-friendly menstrual care, our pads use 100% biodegradable, soft and breathable bamboo fiber viscose on topsheet.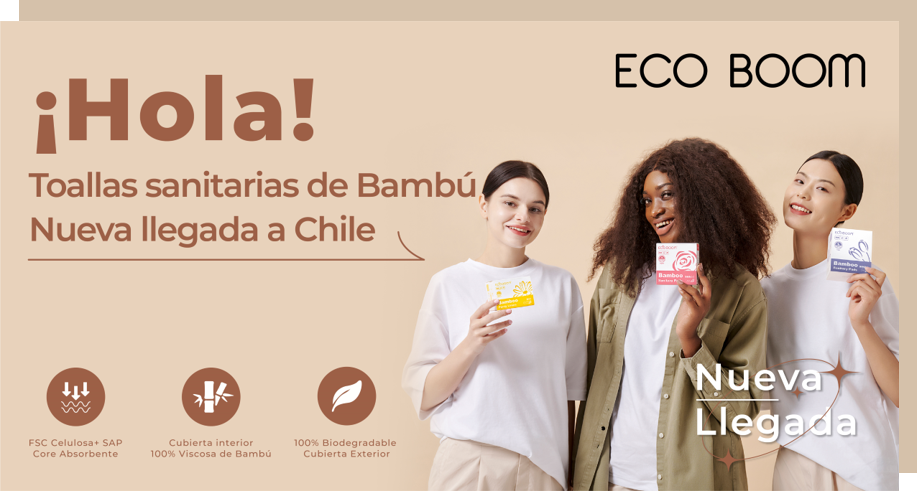 ECO BOOM bamboo diapers & wet wipes & sanitary pads and biodegradable diaper bags also  officially launched in Kenya this month.
We can't wait to share our sustainable lifestyle with this wonderful African city!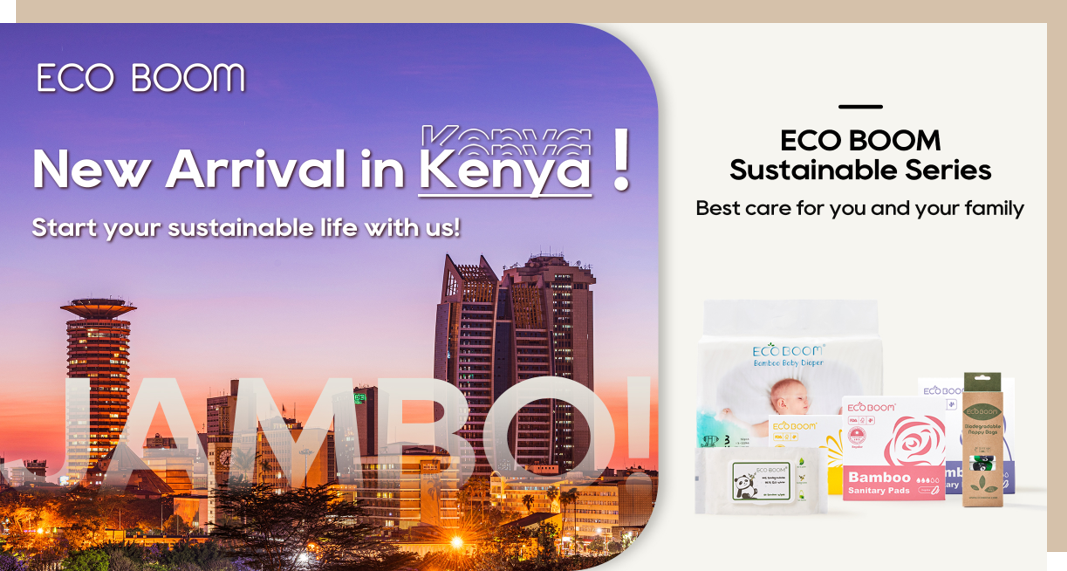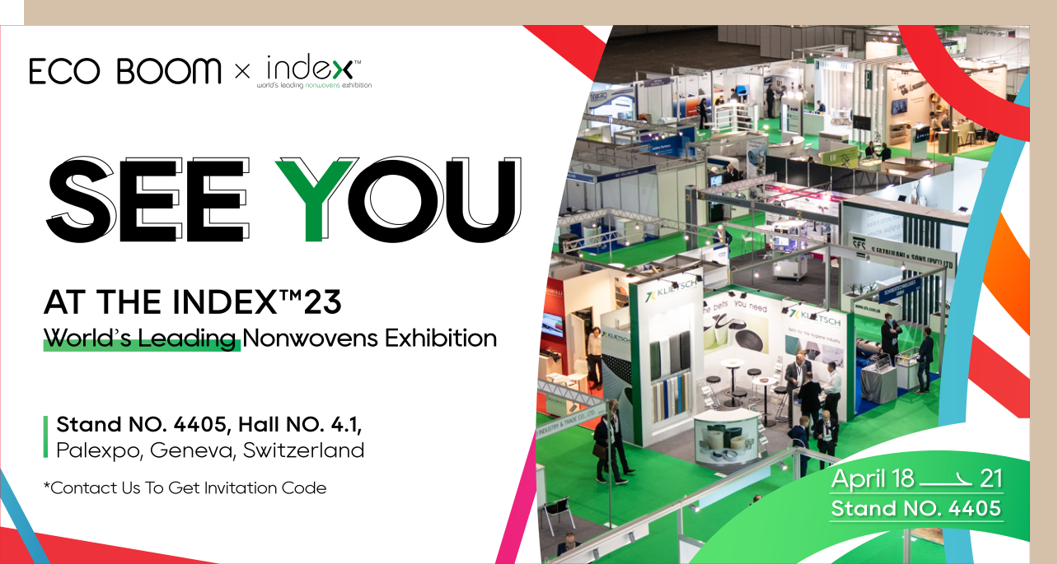 After 6 years, ECO BOOM will bring new products to INDEX™23, the world's leading nonwovens exhibition.
We will study with new material practitioners and manufacturers around the world in 4 days, hoping to create more possibilities for ECO BOOM in the future.
We also welcome global partners to communicate with us face to face at INDEX™23.
WHERE: Palexpo, Geneva, Switzerland
Stand No. 4405, Hall No. 4.1
ECO BOOM global partners also have shown surprising creativity in their marketing promotion.
Our South African partner cooperated with influencer@cath_mccleland to launch a new round of marketing on Instagram, recommending ECO BOOM bamboo baby pants to fans. Cath conveyed vividly the superior performance of our baby pants as a consumer.
And our partner in the UK brought ECO BOOM products to The Farm Retail Association Awards and took this opportunity to provide consumers with more sustainable alternatives.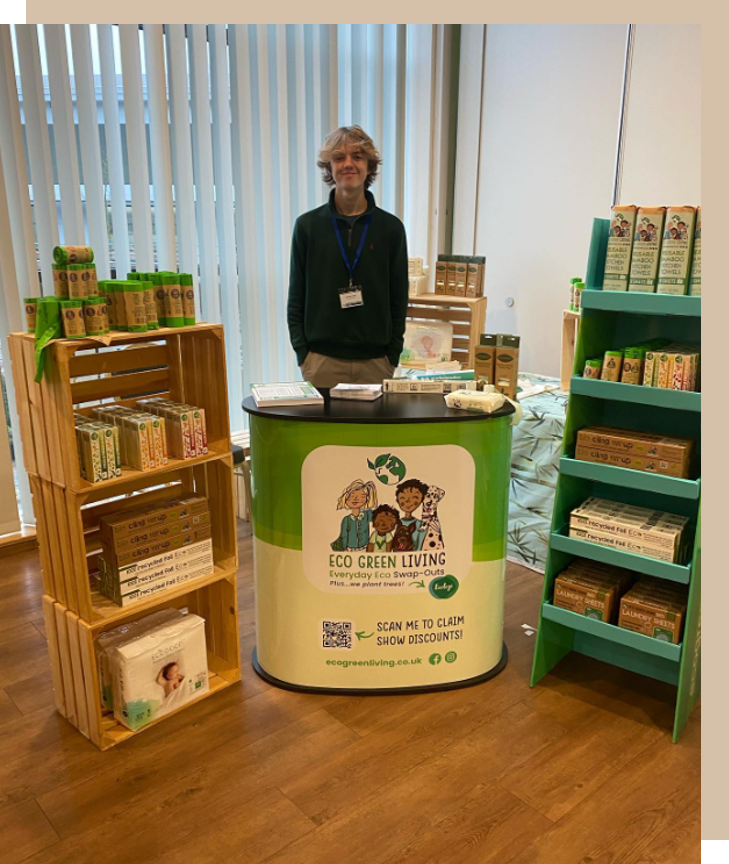 Our Micronesian partner launched a great event on Instagram to ECO BOOM fans in Guam to get FREE ECO BOOM bamboo wet wipes.
Just follow them, like this post, mention your bestie on the comment below that you want to go eco-friendly with. And both of you can get FREE ECO BOOM bamboo wet wipes that are perfect for babies with sensitive skin.
Let us work together to make more people fall in love with ECO BOOM!