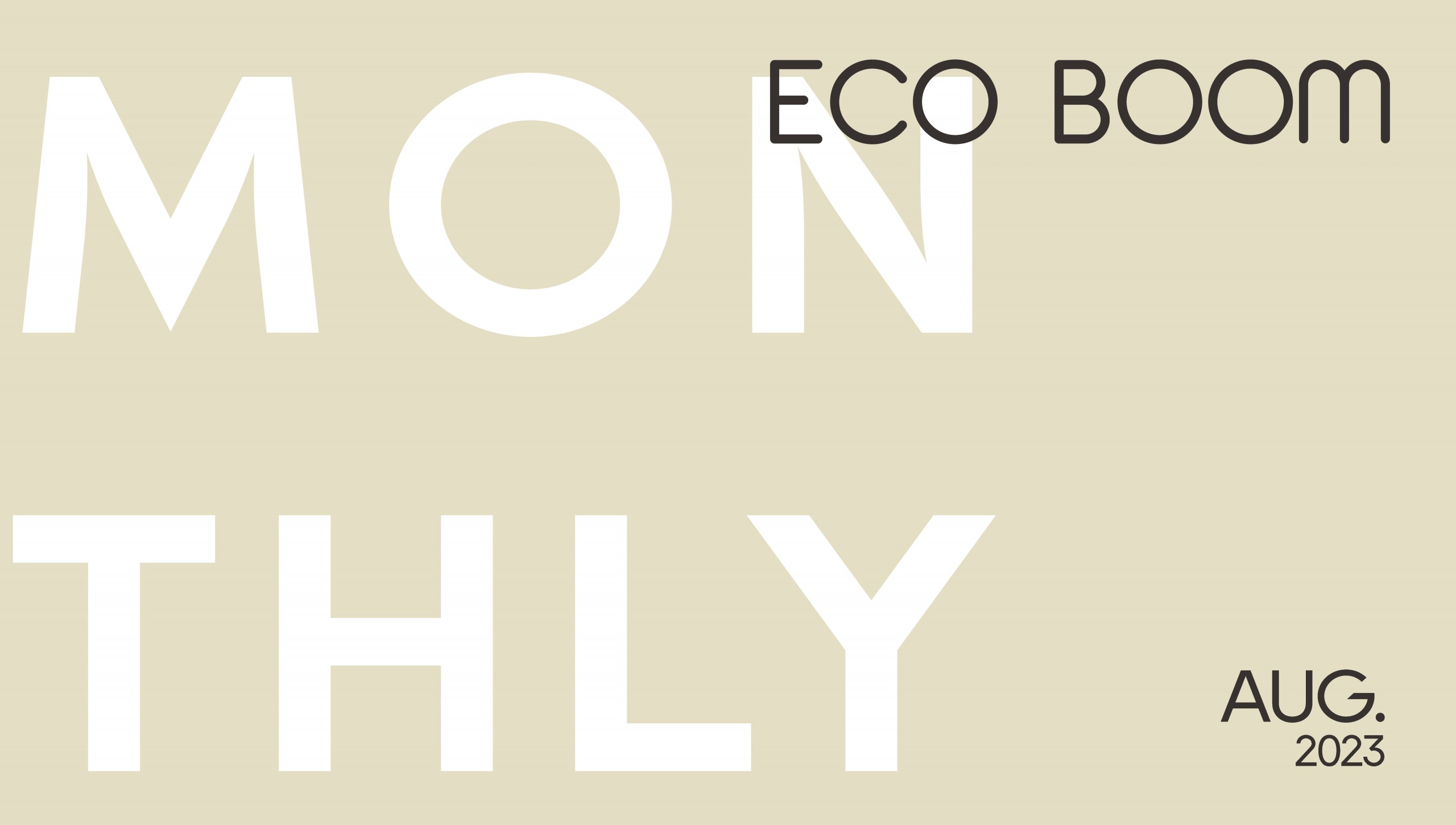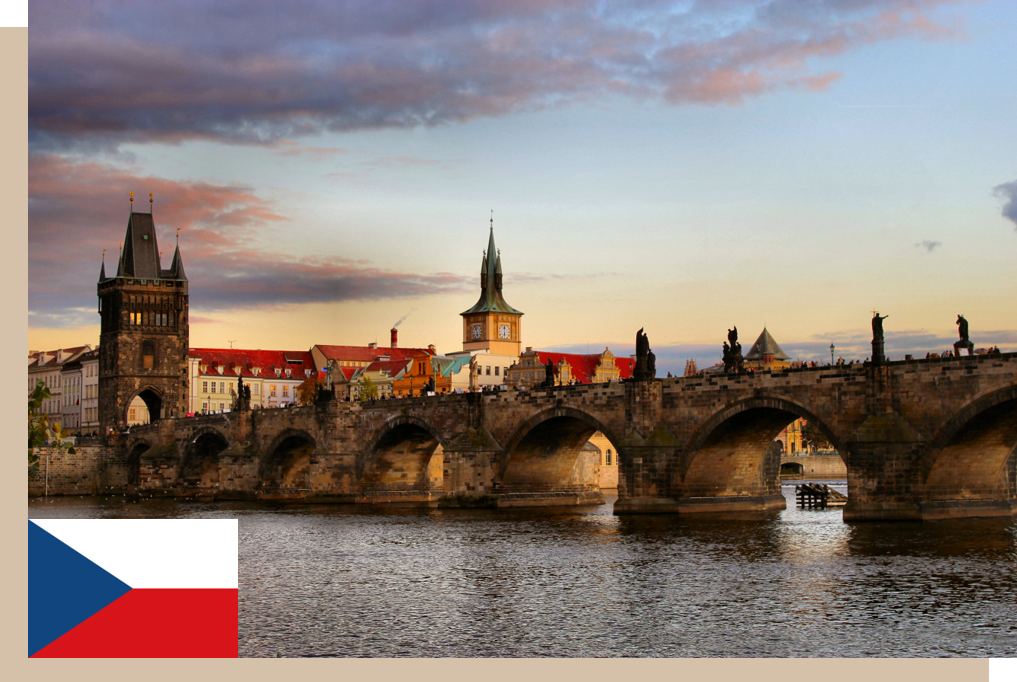 We have two partners from different countries joining us this month, one is Andrejs from The Czech Republic .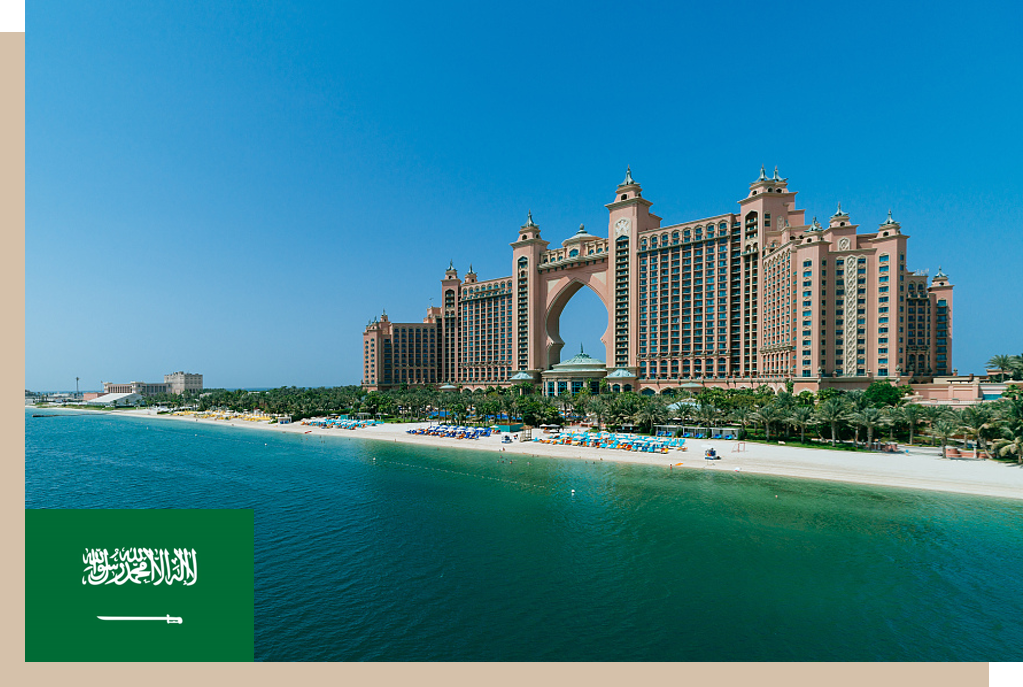 Another one is Riyadh from Kingdom of Saudi Arabia . This brings the number of our global partners to 45!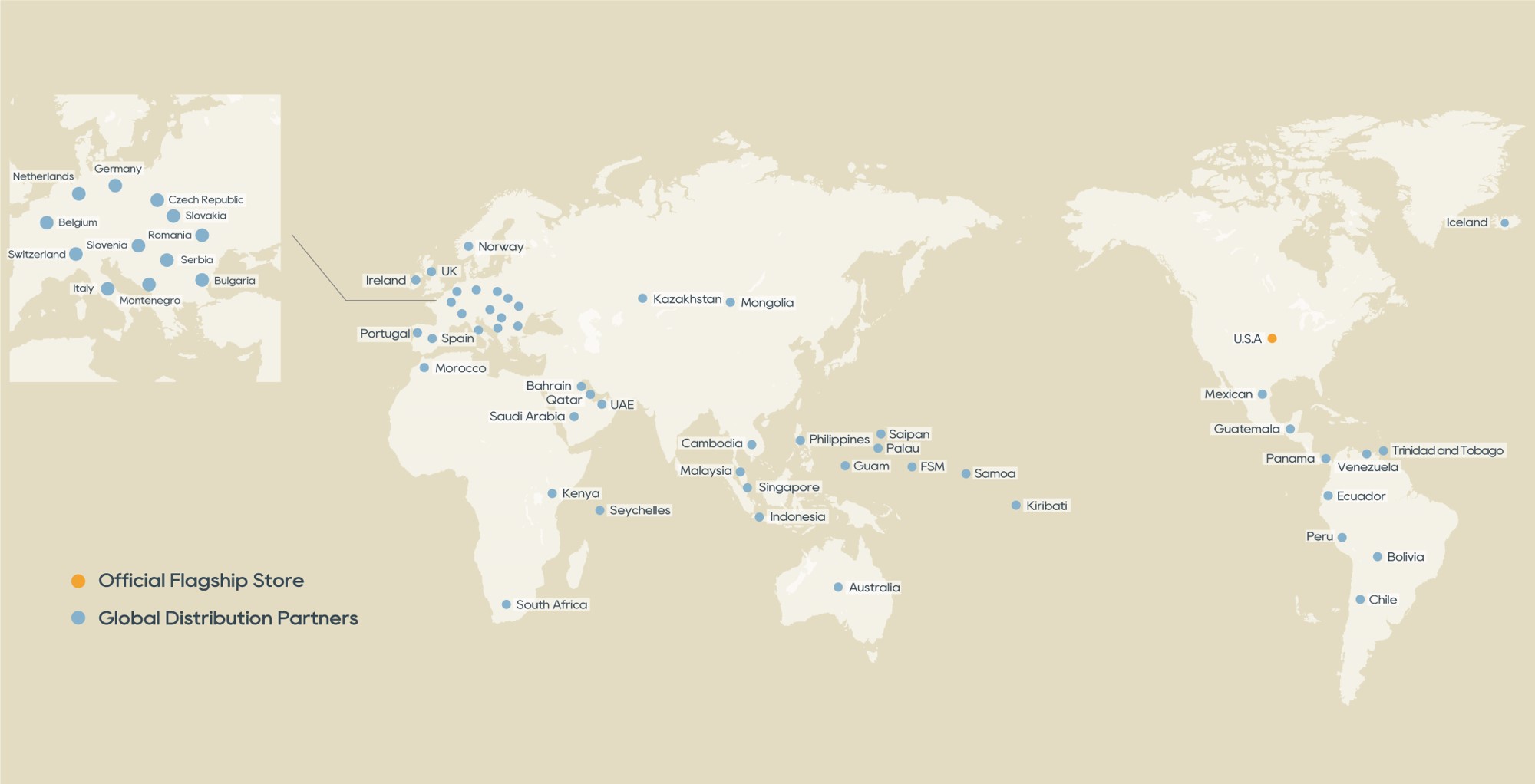 ECO BOOM now has landed in 47 countries and regions around the world.
Good news! ECO BOOM bamboo baby diaper was honored to be
Gold Award Recipient of The Mom's Choice Awards® in August!

This means our diaper is recognized as a premium quality baby product in the world!

The Mom's Choice Awards® (MCA) evaluates products and services created for children, families and educators. The program is globally recognized for establishing the benchmark of excellence in family-friendly media, products and services.
Our

wipes passed a new test

in August. According to TÜV report, ECO BOOM bamboo wipes (JOY) is free from PFAS (currently can be detectable by TÜV).

PFAS are a series of unnatural synthetic organic compounds that are widely used in textiles, surfactants, food packaging, non-stick coatings, fire fighting foams, etc., but because PFAS are not easily broken down, some types have been shown to accumulate in the environment and people's bodies, and exposure to some types of PFAS can have serious health effects.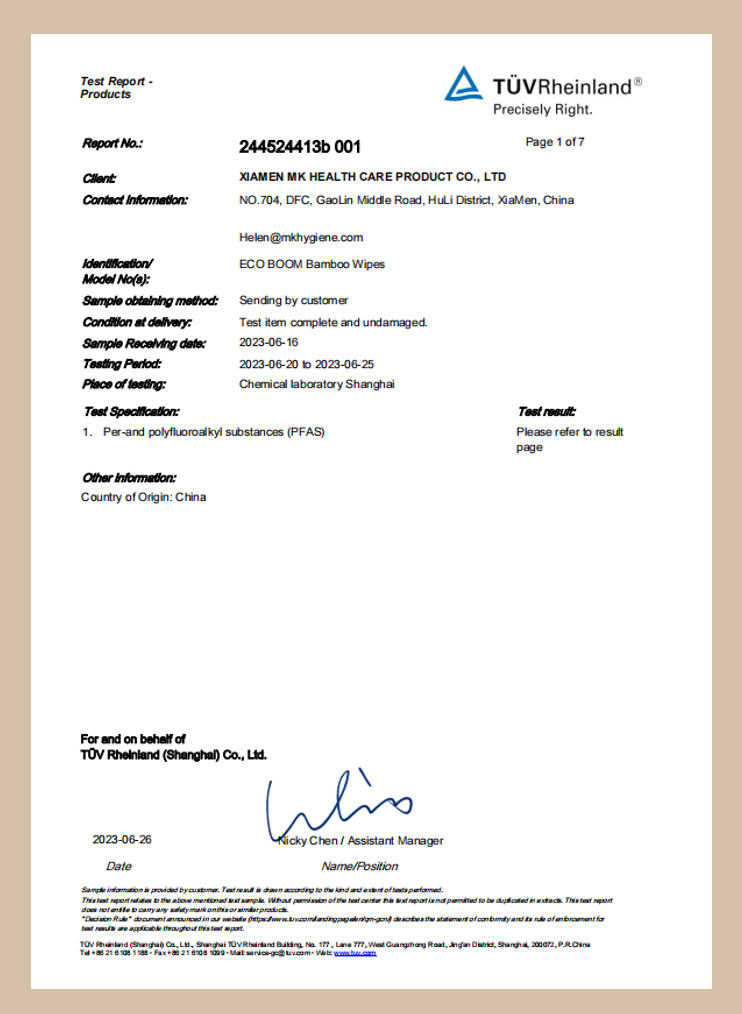 Our sales channels are constantly expanding around the world. With the help of our Chilean partners, ECO BOOM bamboo sanitary pads have been launched on Mercado Libre, the largest e-commerce platform in Latin America .
Now you can order our sanitary pads on www.mercadolibre.cl
Libre is an Argentine online store, listed in the United States. In 2016, its Latin American users reached 174.2 million, making it the largest e-commerce platform in Latin America.
From August 17-19, our Kazakhstan partners brought ECO BOOM products to

Детство'23

.

This exhibition is the

only professional B2B exhibition

in Central Asia that brings together industry representatives from all parts of Kazakhstan, as well as Kyrgyzstan, Uzbekistan and other neighboring countries.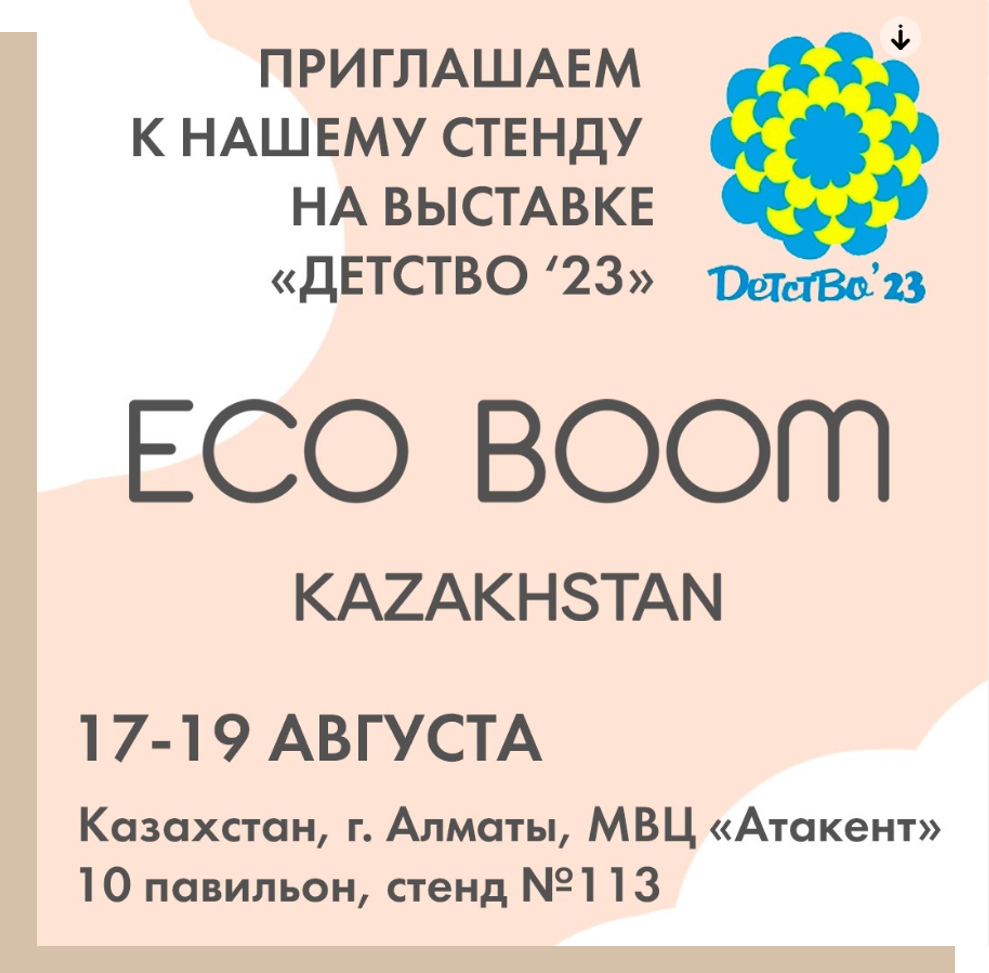 To celebrate

the strength and resilience of women this

Women's Day

, our South African partners gave away a year's worth of ECO BOOM bamboo pads and daily liners (ended at Midnight on 31 August 2023).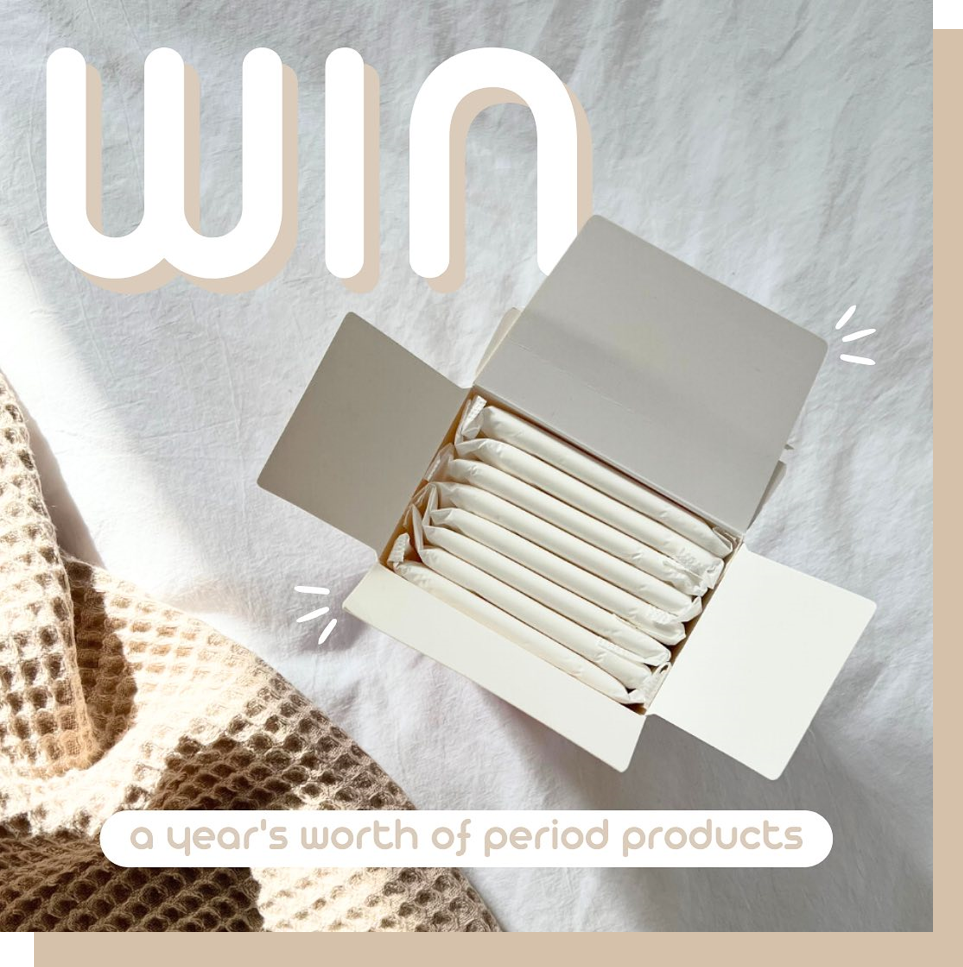 In addition, for every two boxes of ECO BOOM
bamboo pads purchased on eco-boom.co.za during August, they''ll be donating a box of pads to @menstruationfoundationza.
The MENstruation Foundation is a nonprofit organization that fights period poverty and gives women dignity.
Our Australian partners have teamed up with The Nappy Collective which is in Australian non-for profit that focuses on collecting disposable nappies and distributing them to families in crisis .

They are offering all Australian parents with nappies that no longer fit their babies to donate to this incredible cause and in return, they will gift them a brand-new packet of nappies for FREE.

Our Australian partners' website: pandababysupplies.com.au